Luscious, mouthwatering and (best of all) chilled to refreshing perfection, these 100+ cold desserts will crown your hot summer evenings and send you to bed content! There's something here for every sweet tooth, whether gluten-free, dairy-free, grain-free, nut-free, Paleo, GAPS, or Keto!
Is there any better way to finish a hot summer day than with a cold dessert?
You can't go wrong with ice cream, and yet it's just the tip of the iceberg!
I'm thinking about cold and creamy custards and puddings, frosty shakes and frappés, and of course, a slice of pie made with summer fruit straight from the fridge.
Make sure you're comfy now, because you'll want to pin away and start planning which of these healthy cool desserts will end your next summer get-together!
Serve 'Em Creamy: Mousses, Puddings & Custard
Let's kick things off on the right foot with luscious and creamy healthy summer dessert recipes!
Image courtesy of Whole New Mom.
Mousses
Puddings, Custard & More
Serve 'Em Sliced: Pie, Cheesecake, Cake & Tarts
My favorite healthy dessert recipe in the summertime is a cold slice of pie… topped with homemade whipped cream!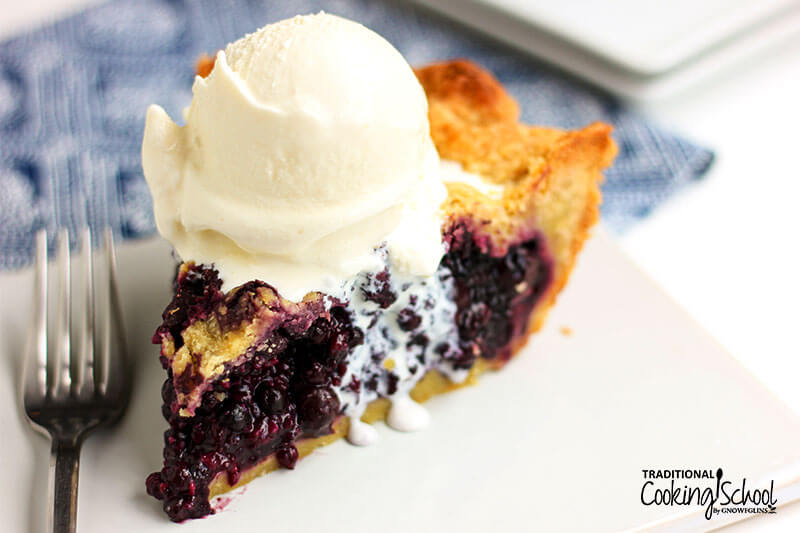 Pie, Cake & Tarts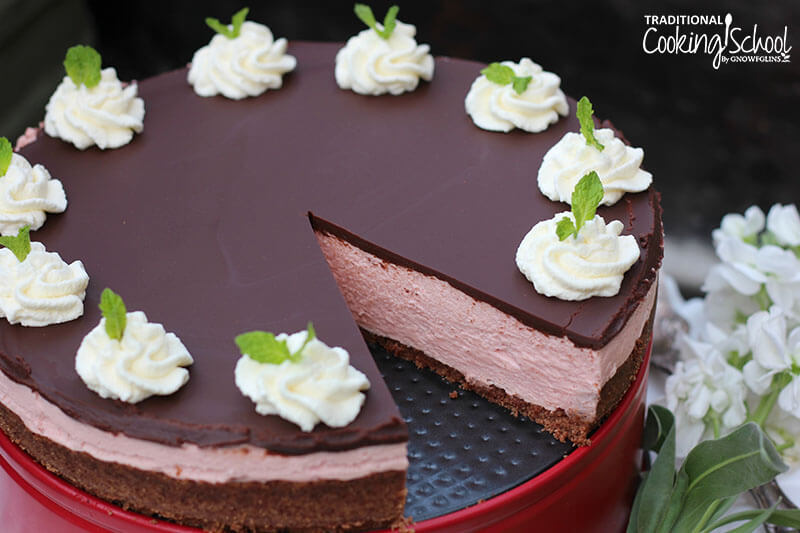 Cheesecake
Serve 'Em Frosty: Shakes, Slushies, & Frappes
Image courtesy of Recipes to Nourish.
Instead of the inevitable sugar crash, these refreshing beverages will leave you feeling satiated and energized.
Serve 'Em Extra Cold: Frozen Desserts & Popsicles (Make-Ahead Desserts)
These cold or frozen treats can be enjoyed straight out of the fridge or freezer!
Cookies, Bars & Bites
Also check out our round-up dedicated entirely to nourishing no-bake cookies and bars!
Image courtesy of Recipes to Nourish.
Freezer Fudge & Bark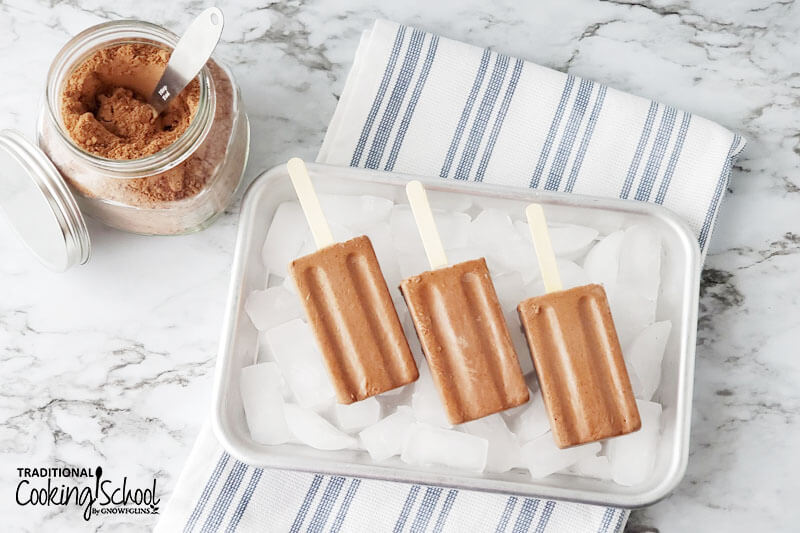 Popsicles & Fudgsicles
In addition to the healthy summer dessert recipes below, you can find 20+ dairy-free popsicle recipes here!
Serve 'Em Churned: Ice Cream & Sorbet
Here's a smattering of our favorite ice cream recipes for summer days, plus a podcast episode where I discuss tips and tricks for homemade ice cream.
Need more allergy-friendly options? Be sure to check out 36 Egg-Free Ice Cream Recipes + 17 Toppings! and 40 Deliciously Dairy-Free Ice Cream Recipes (THM options!).
What are your favorite cold, healthy summer desserts?
If you love these, then…
Want More Healthy Summer Desserts That Are Cold AND No-Bake?
My book, Nourishing No-Bake Treats (currently 50% off at $7.99) contains 12 nourishing and healthy no-bake cookie bite recipes:
Put the Lime in the Coconut
Chocolate-Maple-Bacon-Nut
Strawberry Lemonade
Avocado Mint Chip
Orange & Dark Chocolate
Coconut Craze
Chocolate-Banana-Nut
Salted Caramel & Dark Chocolate
Sweet Superfood (with goji berries & chia seeds)
Chocolate-Covered Cherry
Blueberry, Lemon, & Mint Bliss
Buttered Caramel Cashew
These healthy summer desserts are made with real food ingredients and require absolutely no cooking of any kind and only one appliance — a food processor or heavy-duty blender.
You probably have most of the ingredients in your pantry already!
If you're looking for nourishing, allergy-friendly cookies that aren't sweetened with white sugar or heavily sweetened at all, you'll find treasures in this book.
If you're looking for easy recipes that even kids can do (with great results), you'll love this book.
P.S. If you purchase Nourishing No-Bake Treats through this link, Wardee from Traditional Cooking School will throw in a no-bake recipe of her own — Chocolate Peanut Butter Oatmeal No-Bake Cookies (pictured below). Just forward your receipt and we'll reply with the bonus recipe! (Forward to wardee at traditionalcookingschool dot com.)
This post was originally published and written by Lindsey Dietz on 5/24/16. It was updated and republished on 5/27/22.
...without giving up the foods you love or spending all day in the kitchen!
Ditch the Standard American Diet, get healthier & happier, and save money on groceries...
We only recommend products and services we wholeheartedly endorse. This post may contain special links through which we earn a small commission if you make a purchase (though your price is the same).