Though we can't control our circumstances, we can choose how we approach each day.
We all have challenges we can't eliminate from our lives. However, the choices we make about how to care for ourselves can either help or sabotage our efforts to get through those obstacles triumphantly (in God's grace).
For instance, when we go to sleep, how much caffeine we have late in the day, how late we're in front of a screen, how hydrated we are, and even whether we're actively pursuing gratitude and service. Any of these (and more factors besides) can make the difference between a great day or a poor one. No matter how challenging it is.
Just like you, every day I have to make the same choices — in my body, mind, and spirit. Some days I fail miserably or can't keep up. Some days, I'm on fire. 😉 Yet I keep trying, and that's what I hope for you, too.
So in today's episode, I'm sharing the 5 steps I follow to start my day great. And it begins the night before…
Won't play for you? Try here. Mobile or desktop users, you can hear my podcast with Stitcher, on-demand and on-the-go. (What's Stitcher?) You can also get it on iTunes or subscribe in the Podcasts app.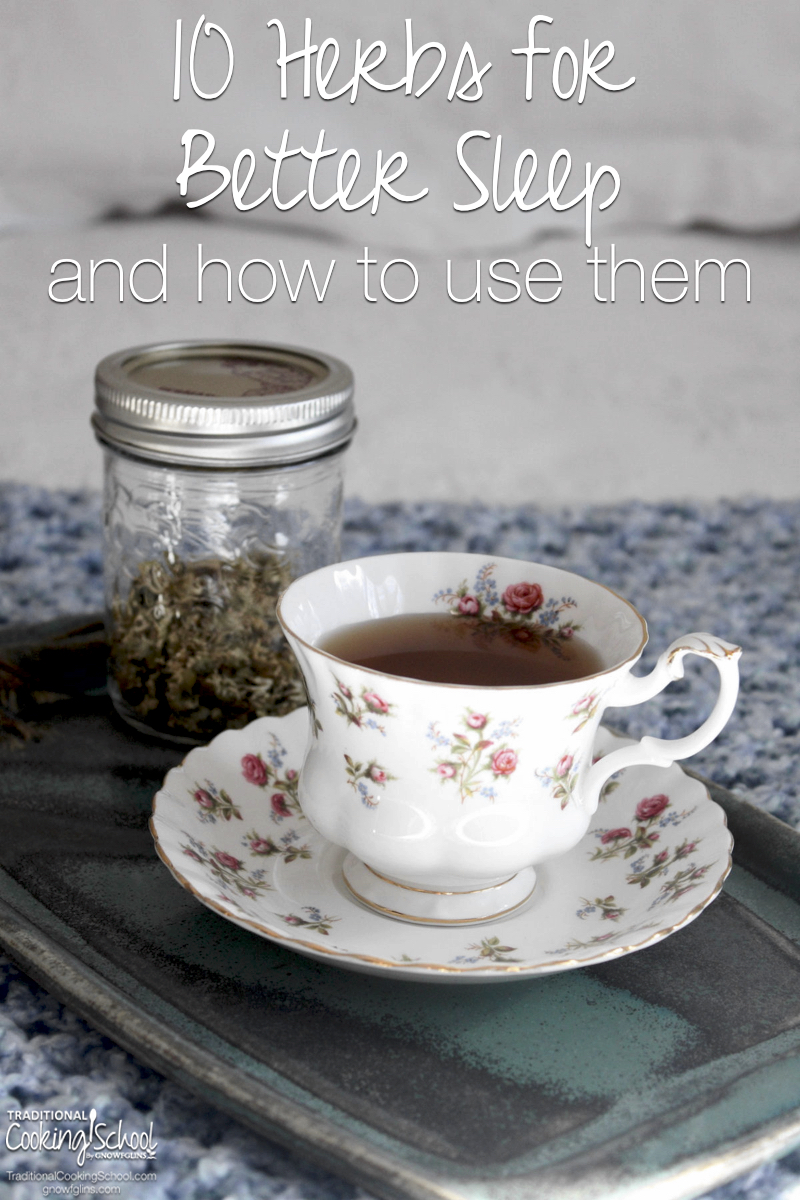 Tip of the Week: Sleepy Tea Recipe
In this post, Andrea shares 10 herbs to help you get better sleep — plus 3 sleepy tea recipes. The recipe I shared in this podcast is for a simple tea using equal parts lavender and chamomile. Get the full scoop and recipe here.
How to Start Your Day Great — 5 Steps
Here are the steps I mentioned in the podcast.
1. It starts the night before with a good night's sleep. Check out previous episode #93 — Sleep Smarter for more info.
2. Rise and have a good drink of water (or tea, etc.). More info: Start your day with this!
3. Take 15 to 30 minutes of quiet time. I pray, do a quick journal entry (using this template), and plan my day. What's your quiet time like?
4. Exercise (if it's an exercise day).
5. Hit the day hard! 😉
What do you think keeping a routine like this can do for your day, your life, your family, your health? Please share in the comments. Also share what your ideal morning routine is like.
And –> In next week's podcast, I'm talking about nourishing breakfast. So come back for that!
iTunes
I'm so grateful when you visit my show on iTunes and leave a rating and/or review! KnowYourFoodPodcast.com/iTunes This helps me make my podcast better and also helps others find it. Thank you! For past or current episodes, check out the Know Your Food with Wardee podcast archives.
Anything to Add?
I would love to hear from you! Do you have questions for me or comments about anything shared in this episode? What's  your ideal morning routine? How do you ensure a good night's sleep?

Like this podcast? Please help me reach others by using the share buttons at the top of this post. Thanks!
save time, spend less, and get healthy... simple & delicious traditionally-cooked meals using ingredients you already have... even leftovers... 30 min or less!
Healthy Dinner in 30 Minutes... While Spending $0 Extra!
We only recommend products and services we wholeheartedly endorse. This post may contain special links through which we earn a small commission if you make a purchase (though your price is the same).