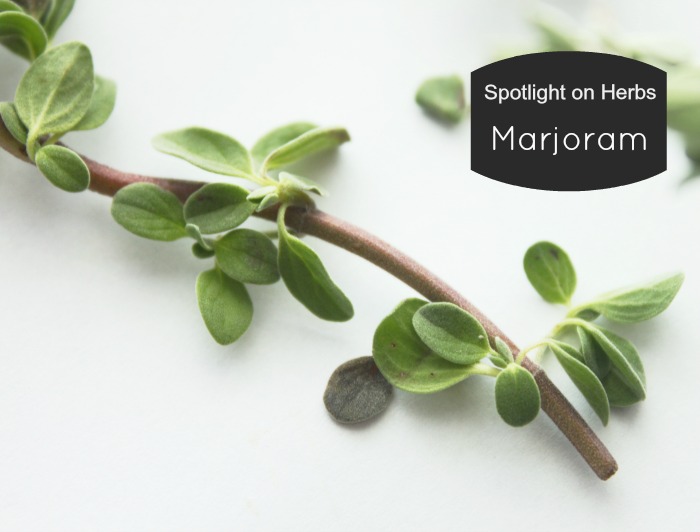 I rarely see marjoram in the spotlight. It humbly takes its place next to showier herbs like borage and bay leaf trees, and the more popular herbs of rosemary and thyme. And yet, year after year, this little plant thrives in both garden and pot. It survives the long winter, basking in the light of a sunny window. With both culinary and medicinal uses, it's an herb that deserves a second look.
This is the fourth post in our Spotlight on Herbs series.
Growing Marjoram
Although Marjoram can be grown from seed, I like to start it as a seedling so it can make the most of our short growing season. It can be grown as a perennial in zones 8 through 10, or harvested in the fall to then dry and freeze. You can also plant it in a pot and bring it indoors for winter. It thrives in full sun to part shade and prefers well-drained soil with lots of compost. It is a medium-sized plant, growing anywhere between 12 to 24 inches, and will produce little white flowers in late summer if not cut back.
Culinary Uses for Marjoram
Use as a compliment to meat, especially poultry and sausage (this is another herb I stuff into a chicken or slip under the skin before roasting)
Use to season lentils, potato dishes, and stew
Brew in a tea
Add to pesto
Pair with eggs, cheese, and creamy soups
Use in any dish where you would use oregano (they are in the same family)
Use as a compliment to basil and thyme
Medicinal Uses for Marjoram
Although not the powerhouse that many herbs are, marjoram still has medicinal properties.
It supports digestion
It has antiseptic properties which make it helpful in fighting both viral and bacterial infections (great for cold and flu season!)
Those suffering from anxiety or tension find that it helps to relieve insomnia, irritability, and nervousness
Taking a bath infused with marjoram can help relieve joint and arthritis pain
You can make use of these properties by brewing it into a tea, creating a tincture, making infused honey, adding it to your favorite foot soak, or throwing it into your bathwater.
For further reading, I recommend Growing Your Own Marjoram from Mother Earth News, Medicinal Herbs by Rosemary Gladstar, and Homegrown Herbs by Tammi Hartung.
Do you grow Marjoram in your garden? What are your favourite ways to use it?
...without giving up the foods you love or spending all day in the kitchen!
Ditch the Standard American Diet, get healthier & happier, and save money on groceries...
We only recommend products and services we wholeheartedly endorse. This post may contain special links through which we earn a small commission if you make a purchase (though your price is the same).